Professional window treatment patterns, curtain patterns, drapery patterns, and sewing patterns for the custom drapery workroom, decorators, and designers.

All photos and text contained within these pages are copyrighted by

Decorate Now Patterns.

  All rights reserved. 

copyright  2000-2007

~Interior decorating made easy~

Decorating & Design Sites : 

Professional listing of workrooms, designers, and installers by geographic area. 

Where window treatment professionals, designers, decorators, fabricators, workrooms, installers, and embroidery specialists can go to discuss tips, techniques, and business issues. 

Decorating articles written by professionals!  Learn about color, furniture placement, how to make a small room look larger, and other design tricks used by decorators, designers, and window treatment specialists. 

Other Sites of Interest :

Information about infertility and achieving pregnancy.   Includes how to's on body basal temperatures.

Medical socks and diabetic socks for less!  We also have children's socks, women's socks, and men's athletic socks.  Why pay full retail when you can buy socks 4 less?

Sterling silver necklaces, bracelets, rings, and earrings at wholesale prices.  Affordable gemstone jewelry that you'll love to wear.  

Getting online was never so easy.  Affordable hosting plans, easy to use website builder, and domain names.       

~ Links ~

Check out these other informative sites: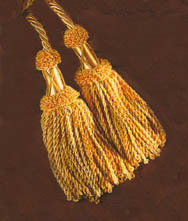 drapery patterns, curtain patterns, valance patterns, & window  treatment patterns


The patterns professionals use.